We're going on a family vacation. I wanted to do something fun and crafty so I decided to make journals for everyone. Lately I've been really having fun making Traveler's Notebook style inserts. Basically I do a decorated cover, a folder, and then some blank pages. Because these are small (i.e, not more than 10 pages) I figure they are perfect for vacation journaling or even for other types of journaling. And when I'm done I'll have this cute little notebook instead of boxes of loose souvenirs that I'm going to "get around to" at some point.

Each cover is different but related to the theme. Each inside pocket is different as well. I confess I wasn't about to go to the craft store and try to find matching papers (or even Paris themed papers) for the journals because I'm running short on time before we leave. I figure the cover is the most important part and the pockets (two because it's one double pocketed piece of paper folded in half around the journaling pages) are a bonus.

These were relatively simple to put together except for the fact that I decided to staple them rather than sewing them. I don't have a long arm stapler so that meant painstakingly using a staple to measure each of the three placements and then lightly hammering a nail through the pages before putting the staple in, folding it down, and covering it with washi tape. For supplies I used my absolute favorite almost dead markers*, stickers, washi tape, cutouts from an old calendar, gel pens, and a stamp. I'm excited to see how this turns out. It will also be interesting to see if there is enough space. I figure worst case scenario I can always tip in a few extra pages or overstuff the pockets.

Of course it's not until I decided to actually put this post together that I realized I probably should have taken more pictures of the process. Maybe I'll remember for next time.

My plan is to let everyone pick the one they want and that becomes their souvenir and my gift to them from the trip.

* Now

really

close to death. I have mournfully had to throw several of them away as they are dead as doornails and even a light soaking in water has not revived them. It's sad because I love using these. I have not, as yet, been able to convince myself to buy a new, fresh set, and beat them up to get them back to their perfect almost dead state.
Powered by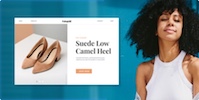 Create your own unique website with customizable templates.