Recently I did a Happy Mail share with a new artist friend in New Zealand. Happy Mail is where you send something that's not a bill or business related. It's something that's fun and makes the user happy when they open it. This little ATC was a gift for her; she had sent something very creative that I really loved and I wanted to share back.

While I usually make journals I find that I also love to make ATCs. As a matter of fact I've even started making them in place of cards for birthdays or other occasions. It's a little piece of artwork and so much fun to make. It's also something different. I've mentioned this before, but I tend to use playing cards as the base for my ATCs. Mostly because at 2 decks for $1.00 at the Dollar Tree you can't beat it. It's also a whole lot easier to use a playing card rather than cutting out 104 cards that size. If I were more motivated and organized I might even keep track of which cards I send to people because some day someone might wind up with a complete deck of cards all done as ATCs (I've begun to decorate the backing side and leave the playing side available for viewing. But keeping track of that and having that many decks going seems like more work than it's worth.

Back to this little lovely...I had so much fun making it (of course I seem to have so much fun making all of my art projects, but isn't that the point?) Once again I had no idea what was going to happen when I began. I just throw elements together, even glueing them down right away which gets rather tricky when I realize I've changed my mind. But somehow it all seems to come together and at some point I wind up with a direction for the card. For this one all I knew was that it had to have some purple in it because that's her favorite color.

Starting with the base of the card I covered it with a book page. In this light it doesn't really show through, but it's there. Next I added napkin sprayed with homemade alcohol inks. I then ripped up some floral pages and make a garden of sorts. I had actually laid down something else and didn't like it, when I ripped it up and added a piece of the floral paper I realized what I wanted to do.

Next, having realized I was making a landscape, I went digging through my stamps box looking for something to serve as a sun. I think this one was perfect and used a yellow marker to shape and color the space. Have I mentioned that I LOVE stamps? They're so fabulous, you can use them because of color, object, country, currency amount, shape, they're really a fabulous art supply. The hard part is getting some from overseas.

I had thought of writing on the card but while I was going through some of the bits on my desk (it gets r-e-a-l-l-y messy when I'm creating) I found these words leftover from a previous project. It seemed like a really good fit and gave me the idea to make clouds out of white acrylic paint, just dabbing it on with my fingers (those also get really messy-- (I really should put moisturizer or

liquid gloves

to make cleaning up easier).

My next thought was that I needed some foreground so I added music paper with green spray ink and green pen. While I had the pens out I added extra color to the floral paper. Finished the whole thing of with an edge of gold-ish ink (the marker is wearing out and I really need to get a new one), dark brown marker on the very edge,

If anyone else is making ATCs I love to hear any of your favorite techniques or ideas.

​
Powered by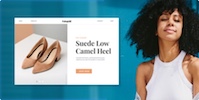 Create your own unique website with customizable templates.