I had a bunch of leftover pieces of manilla folder. It's one of my favorite journal cover supplies but when I start cutting and trimming there can be rather large bits left over. I realized that these leftover bits looked like they were the correct size for bookmarks. Grabbing some vintage (i.e., old and yellowed) book pages I glue-ripped them to the manilla.

After the glue was dry and the edges were the way I wanted them I gessoed over the pages so soften the effect. I love the fact that book pages were used to make bookmarks but I didn't want the words on the pages to distract from the rest of what I wanted to do.

Then using my absolutely favorite art supply ever -- almost dead

Marvyy Uchida Brush Markers

(really -- I'm in

love

with these markers. But only when they are about 1/2 full of ink) -- I scrungied [technical term] the edges.

Then I began to collage, doodle, and put down quotes. The quotes were a lot of fun and I had a hard time picking out just eight of them. I may have to make more bookmarks so I can use more quotes. [side note: I've realized I need better lettering markers. I'm okay with the scratchy font I put down but the pen I used was not so great]

Coated in two thin coats of varnish and these are done. Funny enough they are almost gone. Everyone I show them to wants one so I only have three left. Quick, easy, and fun,

I think I'm definitely going to have to make more.

​
Powered by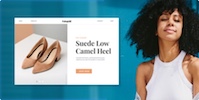 Create your own unique website with customizable templates.