Not too long ago I was trying to explain to some what kind of art I do. I don't really know what to call it. It's sort of a collage-mixed-media-scrungy-scrappy-doodley-scruffy sort of art. I haven't yet figured out what to call it, but it's what I do and I love it.

Because I was having a hard time explaining it I decided to make them something so they could see it for themselves. Truthfully when I make something I don't usually set out to with the finished product in mind. In other words I don't know what it's going to look like, or what I want it to be, until it's done. I begin by deciding what sort of item I'm going to make (postcard, journal, ATC, or whatever) and then just begin to play. As I add elements and play, through the layers a theme often develops all on it's own. While I have created some items with a theme in mind (usually for a swap), that's not typical for me.

My favorite art supplies are almost-dead paint brush markers and bits of paper. Not any paper mind you, what I like the most are the bits that would otherwise go in the recycle bin. Parts of boxes, envelopes, magazines, food wrappers, newspaper, ads, that sort of thing. I've learned from my art teacher, Kate, how to be much more organized. It used to be an explosion of stuff in a box and not always easy to find. Now I have a shoebox filled with zip lock baggies, all organized by color. When I'm looking for a 'something-to-go-here' I can think about what color I want and go to the proper baggie and find it. Kate's also taught me to add dimension to my pieces by including 3D elements.

And then there's the signature part of my style. I try to always (except on ATCs because it would take up too much room) add teabags and tags to my pieces. And postage stamps. I love postage stamps. But I'm mostly known for teabags and tags. I don't know why but I adore that little surprise of pulling out a tag. It's a lagniappe, a something extra, that makes the piece as far as I'm concerned. And as you may have guessed, I have an envelope of teabag envelopes (and I'm always looking for more, especially unusual ones) and another envelope full of tags of all sorts.
Powered by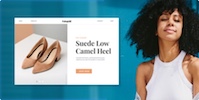 Create your own unique website with customizable templates.