This sweet little journal came out of a page that was a free giveaway. I started with the base of the page and then began adding color, dimension, and doodles to it.

On one page I wanted to add words. What came to mind were the beginning lines from The Jabberwocky -- 'Twas brillig and the slithy toves, did gyre and gimble in the wabe. I liked the way that it came out so much I continued adding more words from the poem. But I decided that I wanted to make it semi-illegible. Not sure why, but I think it's much more fun that way.

And I had a great time adding colors, bits and pieces of paper, and in general turning this into a super cute mini album. I love having all the tags in it and that extra space to journal or add bits of ephemera and memory things.

​

Powered by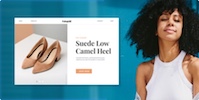 Create your own unique website with customizable templates.