I had some spare cardboard lying around. Who am I kidding? I seem to have a lot of it, especially in that juicy stage when you've picked off part of the smooth cover and the corrugation shows through. This was a little piece just begging to be used. I decided that I wanted to make a journal using art paper instead of the copy paper that I tend to go for.

I'll be honest and confess that I like using copy paper more because (a) it's less expensive, and (b) I don't feel so bad if I don't like what I've created and I trash it. However I knew I wanted to try to do something with my new small pack of acrylic paints and the copy paper doesn't always hold up well to that. So I cut the art paper into four strips, folded the strips, glued it together and then glued it into the cardboard making a sweet little book.

It sat on my desk for a few weeks. I have white paper block. I love the idea of trashing it and getting all creative, but getting started, especially with one that I've made myself, isn't always easy if I don't have an inspiration in mind when I start. The inspiration for this was just to make the little book, I didn't know what I was going to do beyond that.

Then I received a gift in the mail. Some book pages that had been painted. They were all sorts of yummy colors. Certain words jumped out (probably because you look at things differently when there's color involved). And then I got the idea to cut apart of the pages and make quotes and start playing on the pages.

I laid down a base of colors - acrylic and my very favorite almost-dead-markers. Then I added some other elements/embellishments/scrappy bits. This was then followed by snipping and clipping words and rearranging them. I kept wanting to do rainbows of words on pages but somehow for this project the words wanted to all stay together. After they were all glued down I doodled a bit, decorated the front and back cover and now it's the cutest little thing you've ever seen.

​In hindsight I've realized it might have been fun to take pictures of the process so that I could document them here. But the truth is that when I'm working on this stuff I'm having too much fun and am so involved that I wouldn't want to stop and take pictures. And even though this little journal took days to make when I walked away from my art table at the end of the day it was because it was way too late and I was ready for bed. Picture taking was not anywhere on my mind. At least not till it was all over and this cute little book was done.

Powered by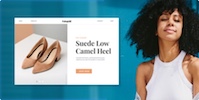 Create your own unique website with customizable templates.