I enjoy the thrill of the hunt when it comes to finding art supplies. Some things are recycled which is pretty fabulous. Others are found in the discount bin. I really like the idea that somehow they're no longer offered for regular sale and yet I'm saving them from an unknown fate. That was the case with these cards. Stationary cards that look like tags.

It was a lot of un to go through all of my scraps and come up with a fun assortment of images to put together for each card. At first I was going to coordinate them, making them different but related. Then I decided that since you usually only send one card and envelope to someone at a time it would be more fun to make them each different. I collaged each card and then decorated the envelopes to coordinate with it's card. Such a nice mom, I even added the postage to the envelopes so the cards are completely finished and ready to go.

I think the one with the flamingo is my favorite. But maybe that's just because I really love the color green.

Powered by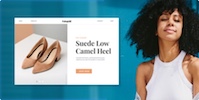 Create your own unique website with customizable templates.