This sweet little one page journal (also made from a 12" x 12" piece of cardstock) was so much fun to put together. I love using stamps in my art and especially love when I can get my hands on large stamps from other countries. This one from Czechoslovakia is really lovely. I like the juxtaposition of the map on the cardstock behind it because I know it had to go from

C

zechoslovakia to Denmark on the outside of an envelope to get to the person to sent it to me inside the envelope. It's been a traveling stamp for sure.

I also like using washi tape for the spines on these little journals. I think I may have to double spine though as it may be better to use a piece of cardstock to make a thicker spine and then use the washi for decoration.

On on the inside of the journal I used my very favorite almost dead markers to color in [note to self: start coloring before glueing the page edges together] the white undecorated side of the paper. I wanted to give it a little more of a decorative feel so I doodled around the tags which was a lot of fun. I love the effect of the doodle edge and the almost dead marker effect in the middle. It reminds me of clouds seen through a window.

The little Beefeater came off a fun card that I had. I just love that he's tucked into a tea bag envelope. I also love that the tea bag envelope gives an extra little pocket. I seem to have a fondness for using (and collecting) them. Especially when it's an interesting one. While I could make them out of paper (really it's just a tiny pocket, folded and glued) somehow it's more fun to incorporate one that's already been used.
Powered by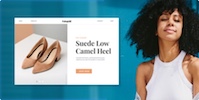 Create your own unique website with customizable templates.