I've been playing with 12" x 12" cardstock. Using it as a basis to make these cute little pocket journals. If you're looking for instructions on how to score, fold, and cut your paper to make one of these journals there's a good

video on YouTube

.

One of the really neat things that I've learned in this process is that when you start with a square piece of paper you get a journal that is rectangular. If you start with a rectangular piece (say 8 1/2" x 11") the end result is a square pocket journal. Of course if you've got pockets you need to have something to put in them. So I've been finding all sorts of yummy paper goodness to use for tags or journal cards. In this case it's vintage postcards which are just super cute.

I've manage to acquire a large number of 12" x 12" cardstock from someone who was cleaning out their stash. It's only printed on one side which is kind of cool in a way because it allows me to stamp, doodle, color, or do any number of things to decorate it. Then I decorate the tags and have a sweet journal that's highly portable and so fun to use!
Powered by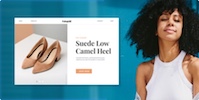 Create your own unique website with customizable templates.