I love when I find great base materials to work with for collaging. In this case these are cards that I found at Michael's. 80 cards, in a variety of colors and patterns, they were on sale for $5. Practically screaming to jump into my cart. I confess I had to restrain myself from buying two sets. I told myself that one set was enough. Of course when it's gone I'm probably going to regret that decision, but for now I'm using the cards for art and enjoying the process.

For these two I simply took a bunch of leftover bits of paper and began glueing them down at random. Adding in pain, markers, and a little bit of doodling.

With the first one I tried stamping with bubblewrap and paint. I then added dots to some of the paint spots. I really liked the effect and wanted to try it again so I did it on the second card. However I used a different piece of bubblewrap because I was using yellow paint and didn't want to wash the darker paint off the first piece of bubblewrap. I don't want to call it a mistake because I like the way the card turned out in the end. However it didn't work out. The bubblewrap that I tried to use for the second card wouldn't leave nice round impressions. It just splopped onto the card. After trying and wiping it off several times I realized that perhaps the bubblewrap wasn't as firm as the first one. Lesson learned. Identify which ones work well before trying this again.

​Having said that I do like the way the second card came out and I think the little splops of yellow work out just fine.
Powered by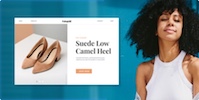 Create your own unique website with customizable templates.