If you've found this page it's possibly because you're looking for mixed media, paper art, collaging, or even doodling and marker art. I'm glad you're here and I hope you like what you see.

Who am I? My name is Mira and I'm a simply someone who is learning to reconnect with her creative side. It took me a long time, and a lot of encouragement, to get past the "I'm not really an artist" thinking. I'm learning that creativity comes in many different forms. Just because mine isn't like some else's doesn't mean that it's not creative. It is simply how I express myself.

Why daffodils? Because I like them. Pretty, cheerful, yellow, the harbingers of spring, they make me happy.

I see this as a place to share what I learn about creativity through different projects and art challenges. While I'll write a little about what I'm doing or if I've learned something interesting, I not writing tutorials or a novel about creativity. Mostly I want to share pictures of what I'm doing in the hopes that as I learn and grow you may find something you like or can learn from too.

Welcome!
Powered by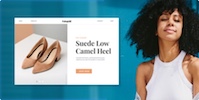 Create your own unique website with customizable templates.