One of my favorite things to do is to create journals. Putting together different papers and media to craft a special one-of-a-kind book that someone else can use and enjoy. Each one that I make is different due to the variety of papers and how I feel when I start adding paint, ink, marker, and pen to the page.

This particular journal is the biggest one I've ever made. It's a gift for a friend and I'm so excited to be able to deliver it in person (she lives in Australia, I'm in the US). As you can see from the cover below, I'm calling it the Blue Butterfly Journal. It started life as a composition book which I gutted, decorated the cover, and then added two signatures of a variety of papers. Some of the papers are the original composition book pages which I altered by using homemade alcohol inks to spray them. I also included map pages and a couple of pages from a travel book. I put the travel book pages upside down because I wanted her to use them as a glue spot or to journal over. In my experience if it's upside-down people will "deface" it because it becomes background material. If it's right side up they somehow feel they shouldn't use it. I think all of the pages are there to be used.

And, of course, I'm a fan of teabags and tags. There are just a couple of tea-bags in this one but there are LOTS of tags. I had so much fun using a number of different things for the tags and tucking them in everywhere. I also created some big tuck-in spots by folding pages over so that it would hold ephemera, postcards, tickets, etc.

It took a very long time to make this journal but I'm really thrilled with the way that it came out. It was so much fun to make something this size that I know I'm going to be doing it again. I've already gone to the store and bought a couple of composition books that are just waiting to be pulled apart and "arted" up.

Powered by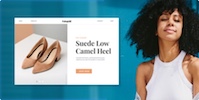 Create your own unique website with customizable templates.