I like to knit and crochet (although lately I've not done much in the way of needle arts given my current obsession with paper, ink, collage, and glue). When doing any form of art that involves yarn or thread it can be challenging to create if there is a cat in the house.

I've discovered that the same is true when trying to doodle with a kitten anywhere nearby. This little guy was named Frankie. We found him by the side of the road and took him home. Sadly he didn't live with us for very long but while he lived with us he thought it was great fun to chase my pen when I was trying to doodle. Needless to say there were some...interesting doodle marks on my sketch pads.

Powered by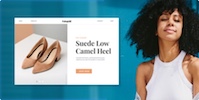 Create your own unique website with customizable templates.