I recently participated in an ATC swap with a Valentine's theme. I love making ATCs because it's a small piece of art (2.5" x 3.5") and yet in that small amount of space you can create some wonderful details.

I've discovered that rather than paying a lot of money for blank ATC's (they sell them at the art supply store near the art paper and canvases) playing cards are exactly the right size. Buying decks of playing cards at the dollar store for two packs for a dollar gives you a LOT of ATCs to play with. In the past I would painstakingly sand them down to give some "tooth" to my art. It was a pain in the tush and I didn't really like doing it (plus it created a lot of dust that got everywhere). I discovered from my art teacher that if I just used a better quality glue I didn't have to do the sandpaper thing, so no more of that.


I forgot to take pictures before I sent these off to my swap partner. Luckily she took a picture and share it with me (thanks Cat!).

When working with the small space of an ATC it's really wonderful to see how many layers and how much detail you can get. I love watching the richness of detail develop as I'm working on the page. And with these, because I needed to make three for the swap, I wanted them to coordinate but each be different.

Here's how I made the layers:

alcohol inked book pages - I made my own alcohol inks (I learned how from this video on YouTube)

and sprayed a pink ink onto some book pages and glued them onto the plaing card. I usually glue the pages upside down so that the words give detail, but you're not distracted by wanting to read them.

napkin - I separate the layers of napkin and glued down the top, decorative, layer (in this case poppies) and let it set most of the way. I then tore it off to reveal edges of the book pages

acrylic paint - I dropped a couple of drops of pink acrylic paint on the card and then used an old hotel key to swipe it across the front.

marker - One of my favorite supplies to use in crafting is almost dead paint brush markers. I scrubbed a marker on a wordy stamp, hit it with a spray bottle, stamped it off on a scrap of paper, and then put it on the card to get a blurry impression.

ephemera - I used an almost dead paint brush marker to scruff up the edges of a postage stamp and heart punch

word - I cut out words from an old book page. I have several books that I use for this purpose, this time I was lucky enough to find a bunch of Valentine's words without too much searching.

marker - I used a gold marker on the edge of the cards, inked the edges with my favorite almost dead markers, and then used a gel pen to scribble around the words to make them stand out a little more.

I'm really happy with how these ATCs came out; I'm having a hard time deciding which one I like the best. But I love this as a Valentine and will probably make some for loved ones.
Powered by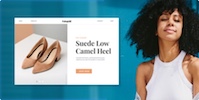 Create your own unique website with customizable templates.